Declaration Of Autocratic Monarchy
Constitution I.P.R.A. 8371
Table of Contents
Kingdom Filipina Hacienda's first flag raising held in Iligan City


Roman 11:29 - For God's gift and His call are irrevocable
Manifestation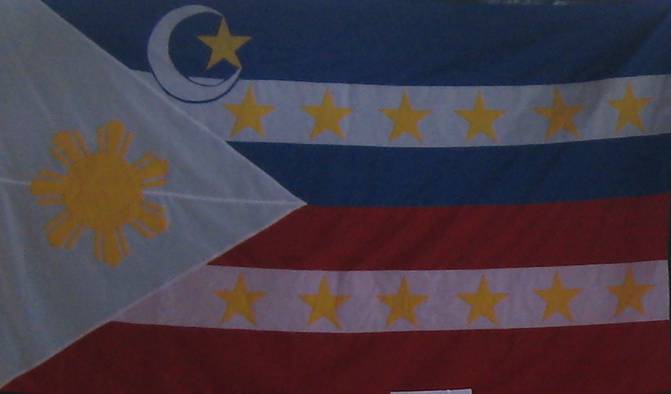 The Flag of the Kingdom of Filipina Hacienda, symbolizes the triumph of unity and the fulfillment of God and Country!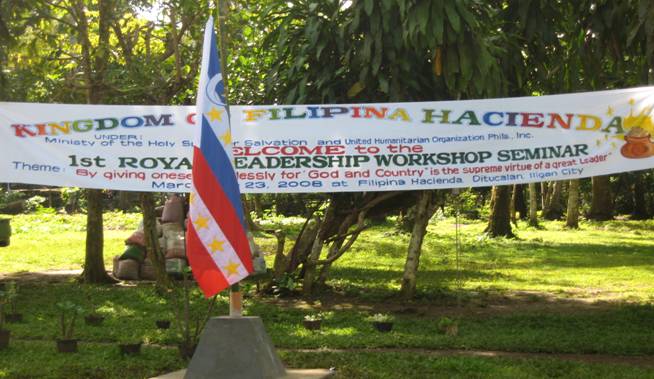 The day of the First Rising of the Symbolic Triumph of the Maharlikhans Flag!  Ready to be risen!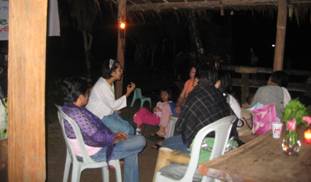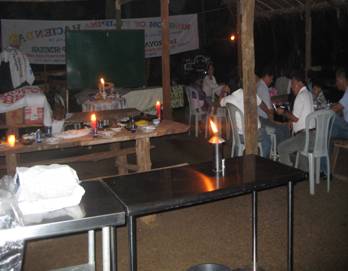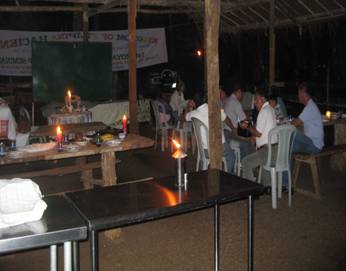 This was taken partly, on our  first night event of our seminar for the unity and training for the renewal, and the new transformation of the Leaders of the Tribe and Baylans! The 1st Royal Leadership Workshop Seminar,
continued even in the night without light did not stop our program!  The conviction to learn,
grow and transformed is well taken by the Maharlikhan! 
God Bless your Hearts   Leaders and Elders!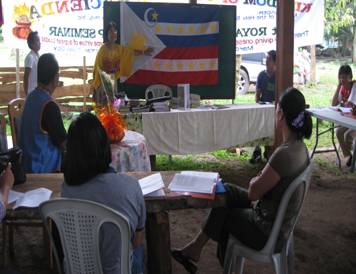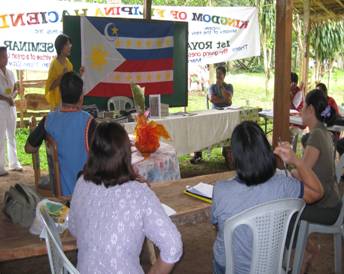 HRM Queen Salvacion I, presented the meaning of the flag of the Kingdom of Filipina Hacienda to the Royal Tribal Leaders, the Maharlikhan Tribe! As a new nation, helping the community and reaching out the advocacy
of Truth, Love, Peace, Fellowship and Unity for God and Country!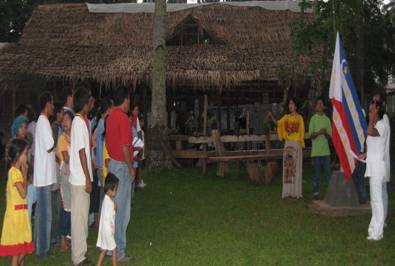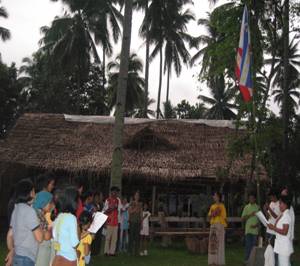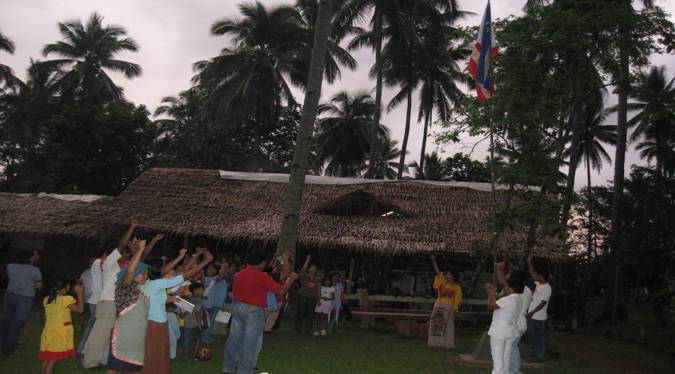 The first rising of the Flag of the Maharlikhan Community of the Kingdom of Filipina Hacienda!  In celebration of the Liberty and Justice to all the I.PS.  Made rehearsal on the Maharlikan Anthem, composed by Sr. Nancy Ruaya, last  March 21, 2008 completed and documented, witnessed by the Royal Multi-tribe of Mindanao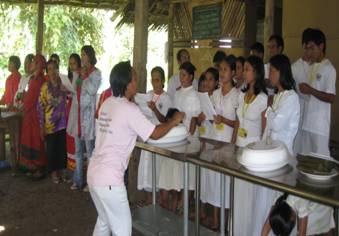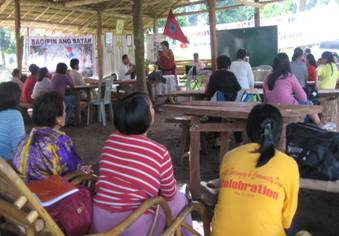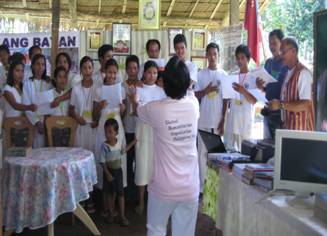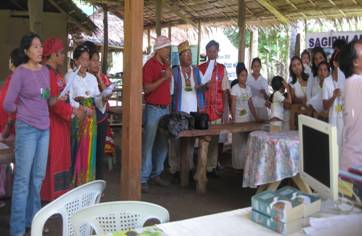 Photo taken during our day activities, education, singing, and Made Oath to God the Father thru this Ministry! 
To uphold the Laws of the Land and the Laws of God!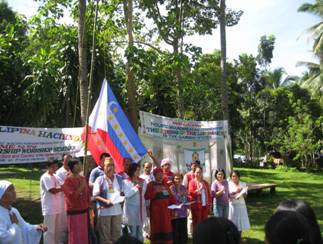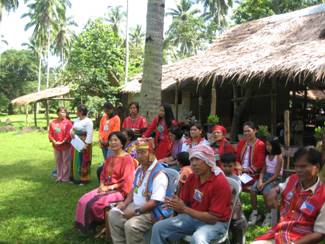 Finally, our Flag, the Flag of the Maharlikhans had finally risen flying in the aire and send the message to the
Whole World that we are here to stay!  Uniting all the lost spirit with physical being, to come home with us! 
The beginning of the transformation from Christianity to Spirituality! The Blessed Holy Spirit of
God in the physical being thru this Ministry to our Anointed Head Elder, And the QUEEN REGENT OF HER MAGISTRATE,
The Alpha and Omega, HRM SALVACION LEGASPI Y ESPIRITU SANTO!
For better presentation, please view us in the U tube, the Kingdom of Maharlikha!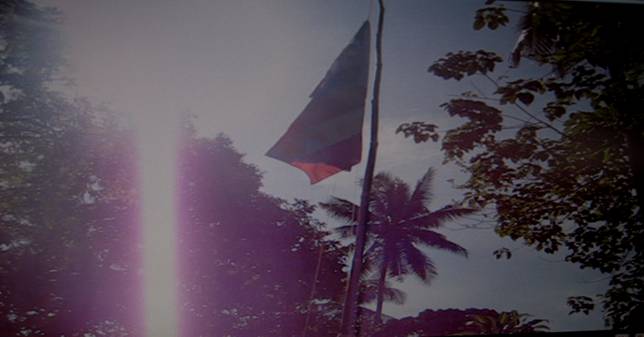 THE DESCENT OF THE BLESSED HOLY SPIRIT OF GOD, ITS VASSAL AND DAZZLING LIGHT FROM THE CLOUD!   EXODUS 24: 16-17.  The dazzling light of the Lord's presence came down on the mountain.  To the Israelites the light looked like a fire burning on top of the mountain. 
An overwhelming manifestation of God's blessing to  God's faithful that hovers to all Royal Leaders!